Finding representation on campus had been an uphill battle for Jessica Saldua. She identifies as Filipino, and she never seemed to encounter anyone else that shared her heritage at SU — that is, until she stumbled upon a group chat of Filipino students last spring.
That group chat was the work of a group of Filipino students at SU who wanted to start meeting other Filipinos. Informal lunches at dining halls gave way to frequent meetups, and by the fall of 2017, they were ready to take their next step. Last semester, the group chat became the Filipino Student Association, an official student organization.
Saldua's role in the group quickly transformed from new member to leader, and when it came time to choose a president for the newly-recognized organization, her peers elected her. "FSA is an organization that is more than just a body of ideas," Saldua said. "I want it to be more like a family."
Only 35 of SU's 317 registered student organizations are centered on culture or nationality, which includes groups for students with disabilities, LGBT groups, and many organizations based on national heritage. There was no group for Filipino students at Syracuse, however, until last semester, when FSA was formed.
A 2016 study by Ohio State researchers found that when college students feel a sense of belonging with a group on campus, they are more likely to have better psychological well-being and higher GPAs. In the seemingly endless Syracuse winter, students share a need for these kinds of connections, but many Filipino students agreed that they often felt isolated from other people who share their culture. That's beginning to change under that FSA.
Bryan Dosono, a PhD candidate in the iSchool and FSA's faculty advisor, believes in the power of representation. "[FSA was] created to foster a space for dialogue for Filipino-American students here at Syracuse," Dosono said. "The campus is getting more diverse every year, and I think that the students wanted to find a dedicated community where they could express their full, authentic selves."
The University reports that roughly 30 percent of its undergraduates this year are people of color, though only about 6 percent identify as Asian. This umbrella category includes all students of Asian descent, and although there are no exact figures, this means that the population of Filipino students at SU is likely much lower.
Neil Laruan, a passionate member of the organization who grew up in the Philippines, says that students benefit from FSA because they get to be around other people who share their identity. "As Filipinos, we're not really represented that much, especially in this school, or in the U.S. in general," said Laruan. "There's a lot of Asians and Asian-Americans in this school, but there's not a lot of people who say Filipino-American."
FSA feels like home to so many Filipino students because of this lack of representation, according to Saldua. "One of the first things they say is, 'oh my God, I didn't even know there were other Filipinos on campus,' and that's something we want to fix," Saldua said.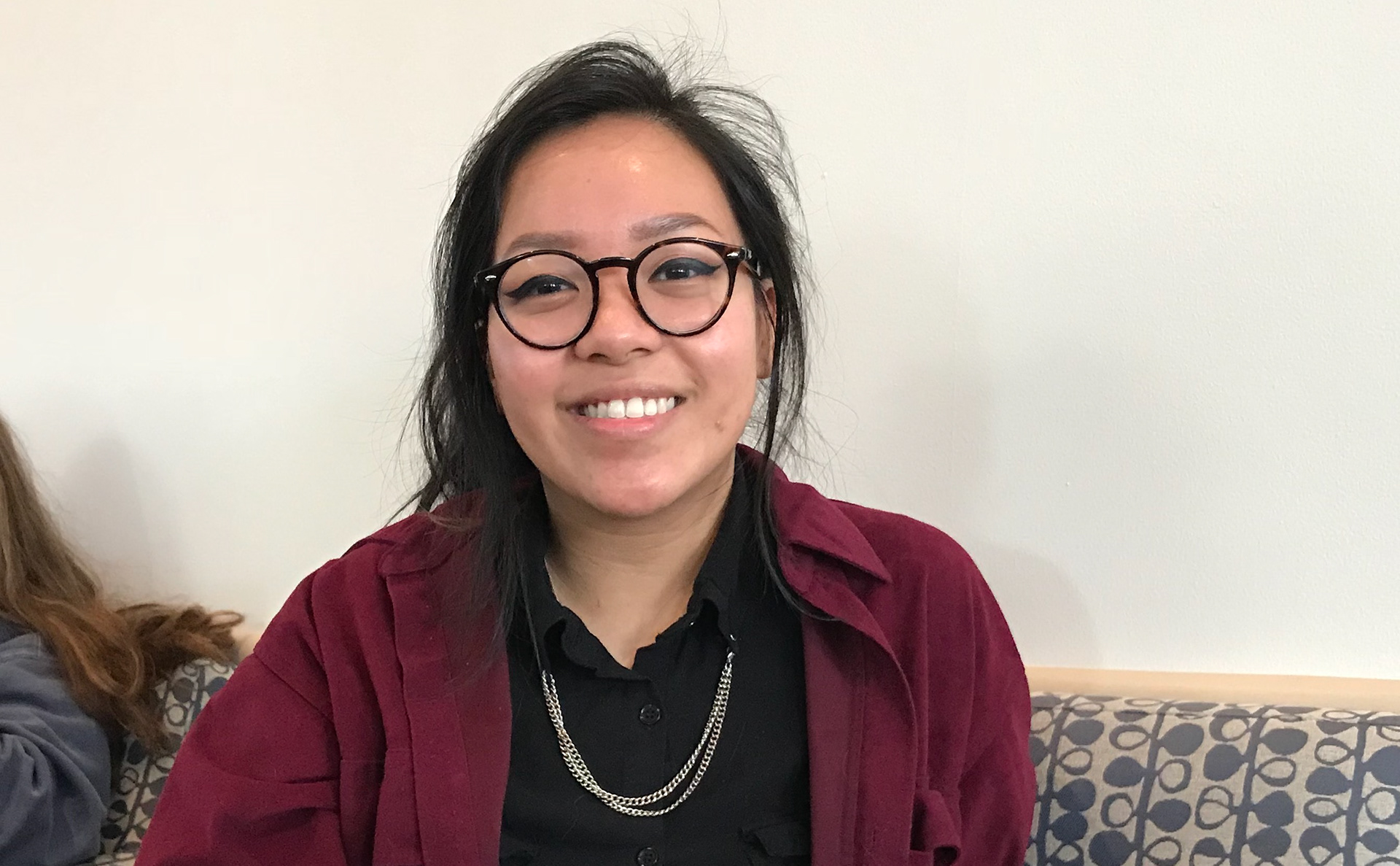 Cher Lalo, a senior in FSA, believes in the power of being able to share a common background with others. "It's just nice to finally have a group where we can all just hang out and discuss our upbringing or how our culture has affected us," said Lalo. "There's a lot of Filipino-Americans who feel the same way, like our culture is lost. We discuss that and try to teach ourselves to teach future generations, and also go back to our roots."
FSA consists of three types of members: students from the Philippines; students who grew up in America, but have a Filipino identity; and students who are not Filipino, but have an interest in learning more about the culture. The organization boasts about 25 active members, and its leadership stresses their mission of inclusivity, which sometimes even extends beyond the human race. At FSA's first meeting, Lalo noted, "we had a dog and a cat, and I was like, 'wow, everyone is represented here!'"
Laruan, who was a member of the original group chat, has seen FSA's evolution up close. "It was pretty amazing how we started from nothing," said Laruan. "That just keeps us coming back, because we know we have a community to go back upon — not just our friends, our majors, but a community of where I'm from."
In the end, this sense of community is perhaps FSA's biggest accomplishment so far. Just a year ago, there was no tangible Filipino culture on campus, but that all changed when a virtual conversation became physical. Through the power of a shared identity, the Filipino Student Association has become a home for students who may not have been able to find one at SU before.
Saldua, the president of the organization, is hopeful about what they will achieve in the future, including outreach and community service. "I want it to have not only the family aspect, but also the events that bring Filipino culture out of this culture of erasure that we've struggled with as a community," Saldua said.
Lalo, one of the oldest members of FSA, summed up the group's impact. "It's the Filipino family I've always wanted to grow up with," Lalo said. "Deep down, yeah, this is a group, but it's like my family."